PIZZA! Dine In or Take Out
Enjoy Pizza the way Italians meant for it to be, fired in our forno brick oven! Choose from one of our Chef designed favourites or build your own. Available for Dine In, Take Out, or room service to The Westerly Hotel guests.
Call 250-331-4006 to order or Hotel Guests dial 2013 from room to order.
Gluten Free Pizza Available Upon Request*
*Please understand that we cannot guarantee a 100% gluten free environment.
The Forno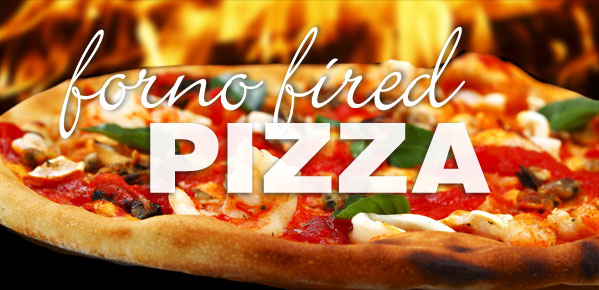 West Coast Pizzas
FROM THE FORNO
WILD PACIFIC
Shrimp, salmon, pesto cream and fried capers. • 20
RICK'S SPECIAL
Black Tiger prawns, red pepper flakes, mozzarella cheese,on a ranch base with fresh green onions. • 20
THE SICILIAN
Traditional pepperoni and mozzarella cheese. • 18
HAWAIIAN LUAU
Classic Hawaiian pizza with roasted ham, bacon and pineapple. • 18
THE BIG MEAT FEAST
A carnivore's delight. Ground beef, bacon,salami, pepperoni and capicola on a ranch base. • 20
CLASSIC MARGHERITA
Roma tomatoes, baby bocconcini, basil and mozzarella cheese. • 15
BBQ CHICKEN & MUSHROOM
Tender chicken breast, mushrooms,red peppers and mozzarella cheese on a ranch base. • 19
GRILLED GARDEN
Mushrooms, tomatoes, zucchini, peppers on a tomato base. • 20
CHEESESTEAK
Grilled beef, red & green peppers,mushrooms, red pepper chili flakes on a ranch base. • 20
CORDON BLEU
Tender chicken breast, prosciutto and brie on a pesto cream base. • 19
BUILD YOUR OWN PIZZA
TWO TOPPINGS • 18 | THREE TOPPINGS • 19 | ADD SINGLE TOPPINGS • 1
THE BASE
Tomato Sauce • Pesto Cream • BBQ Sauce • Ranch Dressing
THE MEAT
Bacon • Cabrese • Capicola • Chicken Breast • Salami • Sausage • Ham
THE CHEESE
Mozzarella • Cheddar & Monterey Jack • Asiago • Brie
THE TOPPING
Pineapple • Green Peppers • Mushrooms • Sliced Tomatoes • Green Onions
---
Why do we buy local?
Because we like to cook with our friends and we trust what they do. We know the people we buy from because they live and work nearby. They have a hand in their craft and together we share a passion for great food, beer, wine and life.
Thanks for coming in!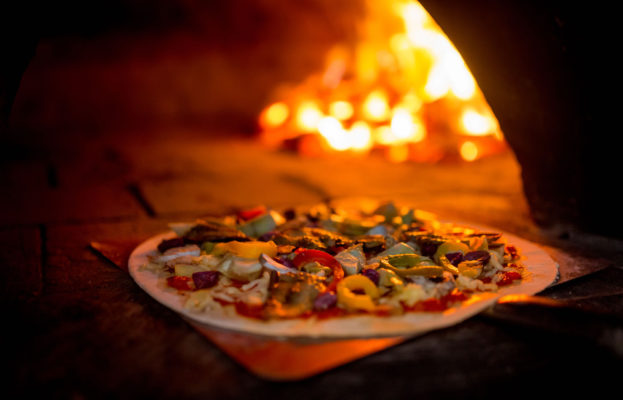 We are located in the Westerly Hotel at 1590 Cliffe Avenue.  Come join us for great pub snacks and drinks or a meal.  Kids are welcome until 8pm!
FLYING CANOE PUB
1590 Cliffe Avenue
Courtenay, BC Canada
250.331.4006
PUB HOURS
Open 7 days a Week, Until 12am
KITCHEN OPEN TILL 11PM 7 DAYS A WEEK!
And pizzas from 4:30pm - 10:30pm
RESERVATIONS
We take reservations for parties of 8 or more, call 250.331.4006